Cauley Track Days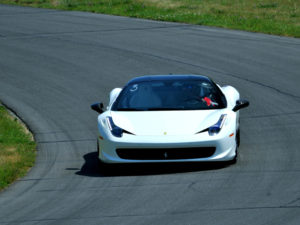 Since our doors opened for business, Cauley Ferrari has held a Track Day at least once every summer. At these events, clients get the opportunity to bring their very own Ferrari to a local road course, Waterford Hills Road Racing Inc., and see what skills themselves and their car are capable of performing. The day is very educational with a handful of instructors available to coach you every step of the way and learn the proper driving techniques for a race track environment. The number one goal of the day is to have fun while being safe too. These are not timed events and we stress that every driver performs within their own comfort zone while continuing to improve their abilities as the day progresses.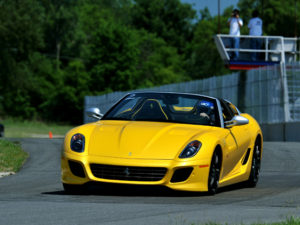 A track-side catered lunch is provided to all in attendance and "Hot Laps" are given during the lunch break with the instructors behind the wheel. These laps really show off what each Ferrari is truly capable of doing with an experienced driver piloting them. We welcome each driver to bring a guest although during all on track events the only passenger allowed in the vehicle is an instructor. These events are guaranteed to be a fun time for all attendees and a great way to experience your new Ferrari.
For future information about Cauley Ferrari Track Days contact Sieglinde at Cauley Ferrari, sespenshade@cauley.netor call 245.538.9600.